6 weeks Mindfulness Zoom Course – Run by Sheena Rose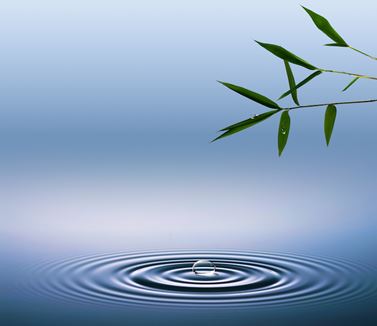 This 6 Week Mindfulness Course is perfect for beginners who would like to learn this wonderful practice.
In today's fractured world, we're constantly flooded with breaking news that causes anger, grief, and pain. People are feeling more stressed out than ever, and in the face of this fear and anxiety they can feel so burnt out and overwhelmed that they end up suffering with anxiety, with lack of sleep, with illness and overthinking.
This 6 week course can help free yourself from negative feelings and actions. Mindfulness is a way to practice self-care, to practice generosity to yourself. From that place of self-care, you can find a better way of being.
During this course, Sheena will guide you towards developing your own regular practice, providing recordings of many different meditation practices which you can choose from when practising at home.
Many benefits of developing a regular practice includes the following:-
Emotional resilience during the pandemic
Better quality of sleep
Heightened creativity
Improved health and wellbeing
Less stressful reactions to everyday life experiences
Heightened appreciation of the senses
Beginners 6 week course, details – £100

Thursday Evenings 6.30pm – 7.30pm (One Hour Sessions), starting Thursday 25th February 2021, ending Thursday 6th April 2021

Book now via our link here.
Beginners 6 Week Course –  Plan
Week 1 – Introduction to Mindfulness. Counted Breath techniques to reduce anxiety. The Benefits of Mindfulness for improved health and well-being.
Week 2 – The Relaxation Response. Scientific Research behind the benefits of Mindfulness. Breathing techniques for highly anxious states and panic attacks. Full Body Scan Mindfulness practice. Mindfulness and visualisation.
Week 3 – Mindfulness and Sleep. Mindfulness practices to aid sleep. Finding a sleep routine – what works?
Week 4 – Emotional Resilience. Practising Mindfulness to improve Emotional Resilience. Reducing the intensity and duration of our responses. Visualisation techniques to improve our response to fear.
Week 5 – Using The Senses. Mindfulness Practices using the senses. Using the Senses for Panic, Pain and Phobias. The Use of Mantras.
Week 6 – Practising Self-Care and Self- Compassion. Gratitude Mindfulness practice. Kindness and self- compassion. Loving Kindness meditations. The benefits of regular practice for mental and physical well-being.
During mindfulness, we are opening ourselves to whatever feelings arise; good, bad and neutral. By becoming aware, we can bring clarity and improved direction to many choices in our lives.