Past Events – Things we've done
We're very proud of these past events
Our warmest thanks to the people who made all these past events possible. They are an inspiration. We look forward to working with them again in the future. We've ran too many events to list here on one page but here's some highlights from the last few years…
The Annual Westmeria Quiz 2021
On the 13th of November, Westmeria Counselling hosted our annual quiz to help raise funds for the charity. Held in Hayes Village Hall, we had over 100 attendees and 12 teams battled it out through 8 rounds with a fish 7 chip supper served halfway through!
Big thanks to our fabulous Quiz Master Mike Jelves who hosted the evening and provided a great quiz to challenge the group and a huge thank you to all who attended and generously donated raffle prizes, a brilliant time was had by all, and we raised a fantastic £1,900 on the night.
The 2.6 Challenge
Take on the CEO cake making care home challenge!
What could I do that I am good at and how could it impact lots of people? So, I am baking 26 different sized cakes and then distributting to the local care home Northbourne Court for the staff and residents. The proceeds will help support Westmeria Counselling Services of which I am CEO where our funds are depleting as the service has had to be reduced.
Raising £260 will provide a fifth of the money one fundraising event raises at this time of year and will go someway to continuing to support those in need.
Check out Westmeria Counselling Services on social media for more information and pictures and of course to post your efforts.
Donate here:  https://uk.virginmoneygiving.com/wcs2.6
Take on the JGM Challenge! 26 reps and 26 exercises! For the added competition, time your attempts and post on social media using the #jgmchallenge26.
Exercises:
Press ups, squats, crunches, jumping jacks, low to high plank, kneel to stand, reaches, star jumps, plank with shoulder tap, alternate lunges, reverse crunches, mountain climbers (26eachleg), tricep dips, leg extensions, cycle twists (26each side), squat thrusts(double leg), wide press ups,Sumo squats, full sit ups, burpees, plank toe taps, calf raises, sit up twist, jumping lunges, frog jumps, chest to floor burpees… ENJOY!
Raising £260 will provide a 5th of the money one fundraising event raises around this time of year and will go some way to continuing to support those in need.
Donate here:  https://uk.virginmoneygiving.com/Team/JGM
My friend, Charlotte who is on a placement at Westmeria Counselling asked if I would be happy to run a live yoga class to raise funds for them. Delighted to do so. As a trainee counsellor myself I know how important these services are. There are 100 places on this yoga class – please donate what you can. You will get the zoom link in the email that is sent to you afterwards. There is a small chance that more than 100 people sign up so we apologise if the class is full.
For details about other classes you can contact me at on facebook at SophieOKellyWellness or email info@sophieokellywellness.com if the link for some reason doesn't come through to you.
There are times when we all need a little help. Westmeria Counselling Services was established in 2003 and provides a safe, confidential space to individuals experiencing difficulties in resolving life's issues. Now, more than ever, supporting people with their mental health is of paramount importance, and we are proud to be serving the local community. We have helped over 4000 people since starting out, and need your support to continue with our valuable work. As a small, primarily voluntary organisation, we rely on the generosity of our supporters, donations from clients and fundraising events to keep offering counselling to those who otherwise may not be able to access sessions. We would like to say a huge, huge thank you to everyone who is joining in this yoga session and an enormous thank you to Sophie O'Kelly who has so kindly agreed to do this for us. We are so incredibly grateful for your support. https://westmeriacounselling.co.uk/
Donate here:  https://uk.virginmoneygiving.com/LiveYoga
Make-Up Master Class 
Venue: Westmeria Counselling (conference room)
Price: £20pp
Time: 7pm onwards
Description
A wonderful make-up artist will be taking us through her step-by-step guide and industry tips for mastering the art of make-up! She'll be showing us everything from which products to use, how to apply them and how to get the look you're after. She'll also be available for a Q&A to ask any questions you might have.
*NOTE: you will not need to model this on yourselves, you'll be watching her apply make-up to a model.*
Extras!
Glass of bubbles on arrival
Make-up stall selling top quality make-up for a discounted price!
Clothing by Rule One and gorgeous flowers by Forever Flowers for sale
Raffle and prizes to be won
Please let me know ASAP if you will be joining us as tickets are selling fast. Friends and family are of course welcomed and encouraged to join.
London Marathon
We have 3 wonderful supporters running for us this year! Find out their stories and how to sponsor them below
Joe and Anton >> Sponsor them here >> https://uk.virginmoneygiving.com/JoeAntMicallef
We are running the London marathon on 28/4/19 to raise money for Westmeria Counselling Services – a mental health charity offering low cost counselling to those in need based in the Bromley borough. Find out more 
Steve >> Sponsor Steve here >>
https://uk.virginmoneygiving.com/SteveEvenden
I am lucky enough to be running the Virgin London Marathon for the 3rd time in 2019. I was gifted the place, so this is an opportunity to enjoy my run and raise money for a local charity I am passionate about. Find out more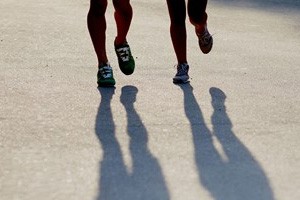 Black Tie Ball
Please join us for a fabulous evening to raise money for Westmeria Counselling
Venue: Black Price Suit, Holiday Inn, Bexley
Tickets: £65 / £480 for a table of 8
Tickets include a welcome drink, 3 course meal and half a bottle of wine per person. We'll also be holding a raffle and auction on the night.

100 Mile Walk
Two of our counsellors are taking on an incredible challenge of walking 100 miles through London!
If you'd like to come along to show your support please get in touch. You can choose to walk the last 5 or 10 miles with them to show your support- family, friends and dogs welcome!
Sponsor them here >> http://uk.virginmoneygiving.com/fund/100milesformentalhealth
10th November 2018
Quiz Night 2018
Come along to one of our most popular events, our annual Quiz Night! This year we'll be hosting at Hayes Village Hall.
Time: 7.30pm
Price: £12.50pp (includes fish and chips)
Bring your own drink and nibbles!
For tickets please email scarlett@westmeriacounselling.co.uk, we look forward to seeing you there
28th September 2018
15 Year Anniversary Party
Time: 7.30pm until late Thanks to all the hard work of counsellors at Westmeria both past and present, we've been able to see over 4,000 clients and continue to help so many. We'd love to invite you to our 15 Year Anniversary Party to celebrate this huge achievement.
The details for the party are:
Date: Friday 28th September 2018
Venue: Keston Village Hall
Price: £15pp (includes buffet food)
Tickets: Buy your tickets here
Come and join in the celebrations with food, music, dancing + raffle!
This is a bring your own drink event
We'd love to see you there and really hope you can make it!

27th September 2018
National Three Peaks Challenge
Anthony and Danny are taking on the 3 Peaks Challenge, climbing Ben Nevis, Scafell Pike and Snowdon in 24 hours! They're raising money for 2 amazing causes- Westmeria Counselling who help hundreds of people each year experiencing anything from anxiety, depression, bereavement and trauma. Charlie and his family- supporting a good friend after his life saving surgery from a sparring injury. His goal is to get home and to be able to walk. Please show your support by sponsoring us here – thank you.
TOTAL RAISED SO FAR: £1,572.58
Donations
Gemma Micallef 'Good luck both!!! Enjoy the experience ? xxx' ££31.88 +£7.97 gift aid
William Wellbeloved £10
Eddie Shaw 'Good luck mate' £10
See more donations and messages
Anonymous £50 +£0
David Yarwood 'Good luck lads. Theresa and George, Alana's mum and dad are good friends ofours and Charlie is such a nice lad. Here's hoping he continues his recovery. Dave and Liz Yarwood.' £25+£6.25
Sam Nicholass £21+£0
Laura Tudor 'For Charlie and family xx' £15.94 +£3.99
Victoria Lee 'Good luck.' £21.25+£5.31
Jay Gorga £53.13 +£13.28
Anonymous 'Good Luck' £21.25+£5.31
Charlie Dowling 'Good luck' £31.88+£7.97
Anita Warren 'Good luck guys a well worth cause!' £21
Micky Walsh 'Good Luck Chaps… Steph & Walshie x' £20+£5
Natalie Read 'Best of luck Ant and Danny!!! You will smash it of course 🙂 love from, Nat & Neill xxx' £42.50+£10.63
Alison Baker 'Good luck my darling – go frolic xx'£25+£6.25
Linda Capp 'Good Luck boys but I think you're both mad!! X' £21.25+£5.31
Kate Comens 'Go Danny & Ant !!! Brilliant causes and well done you two for the support! Kate' £20 +£5
Paul Taylor 'Well done lads.' £100+£25
Lynda Adby 'Good luck!' £10.63 +£2.66
Joel Lawrence 'Good luck!' £21.25+£5.31
Chris Jeffrey 'Good luck guys. X' £20
Luke Powell 'Good luck guys! Smash it ❤️ Luke Nina and Laurie' £20
Julie Longhurst 'Wishing you both the best of luck with your challenge. Two very worthy causes. With love from Julie, Steve, Katie and Tom. XXX' £25
Danny Coyne £20
Debbie Vaile 'All the best – what a challenge!! Enjoy! Deb Vaile' £21
Ellie Brown 'Good luck!' £5.31 + £1.33
Alex Harrington 'All the best to these 2 on there three peak challenge , enjoy the adventure lads proud of ya x' £30+£7.50
Thomas Hughes 'Good luck Ant! Love T&G x' £40 + £10
Lewis Steele 'Good luck boys' £10
Conor Cleary 'All the best boys and for a great cause!' £25+£6.25
Stephen Anderson 'Good luck!' £20
George Amery-Custons 'Cmmmoooooooonnnn!!!' £30+£7.50
George Sullivan 'Good Luck Boys. Doing it for a great cause….' £10+£2.50
Siobhan B 'All the best! Good luck xx' £20
Lisa Stanley £50
Ann Swann 'Best of luck for the challenge' £10+£2.50
Danni Baxter £10.63+£2.66
Sheena Rose 'Good Luck Anthony and Danny!' £20
Stephen Sheehan 'Best of luck to you both, the Sheehans' £31.88+£7.97
Pascal Scipio 'Very inspiring and admirable and I wish you a beautiful experience! Make memories Danny and Ant!x' £10
Alison Stanley 'Well done! Amazing cause xx' £20 + £5
Callum McGroarty 'Well done lads' £20+£5
Ross Brinson 'Well done boys x great cause' £50+£12.50
Anonymous 'Great work lads! ??' £30+£7.50
Anonymous £10
Tim Peppiatt 'Well done Danny and my adorable Nephew !' £50+£12.50
Ash Sharma 'Good luck boys! All the best Ash' £50+£12.50
Kate Carpenter-Ryan 'Good luck guys. I'm right behind you … obviously not literally!!! X' £20+£5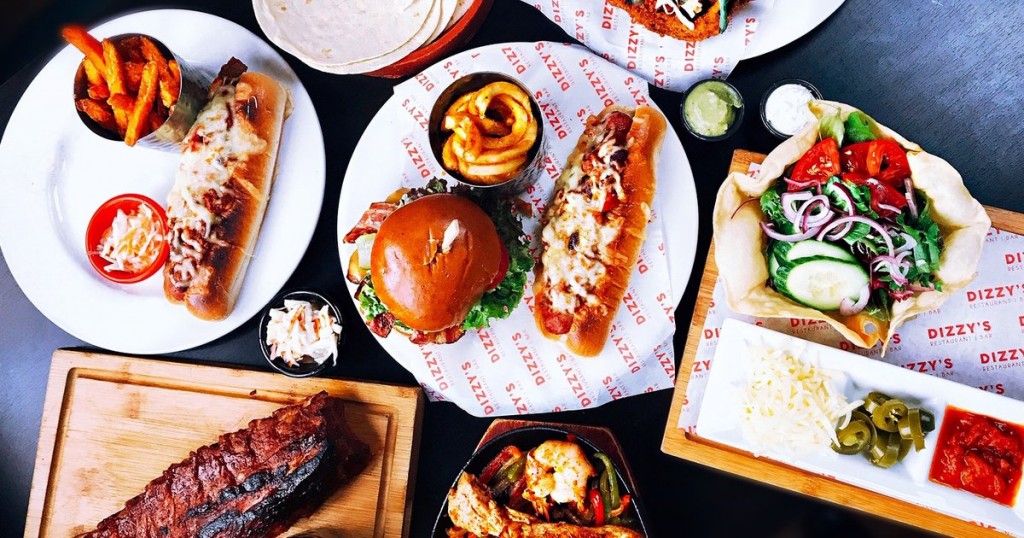 March 2018- Dizzy's Diner
We enjoyed a delicious 3 course meal at Dizzy's Diner in March, which helped raise over £1,100! Thank you to the lovely team at Dizzy's for making this possible.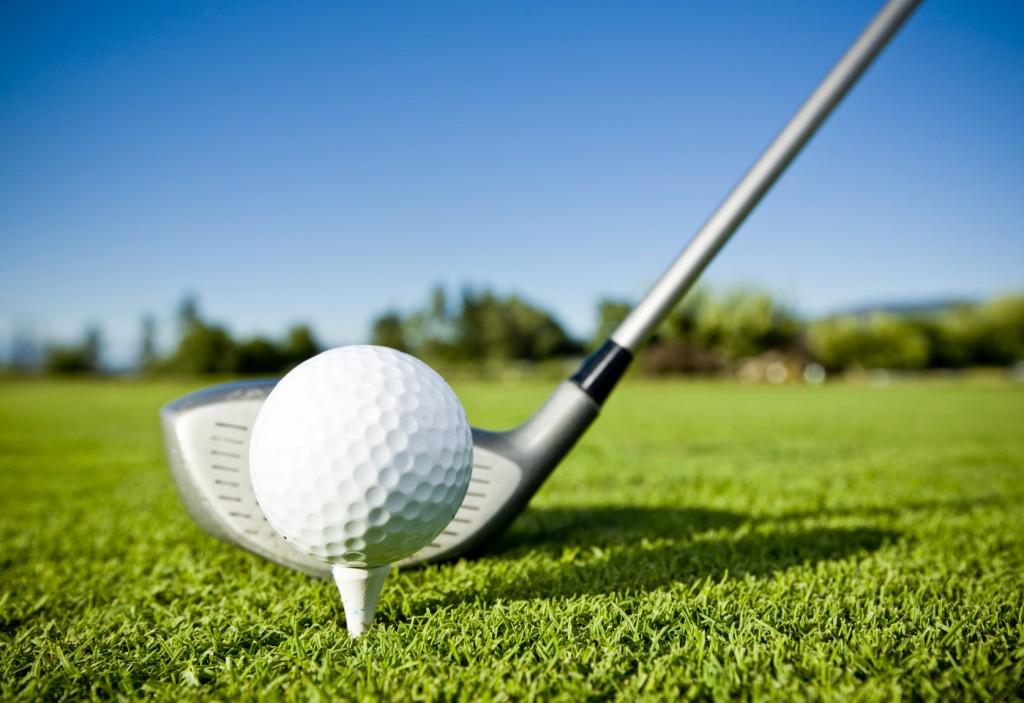 2017- Sidcup Golf Club
Last year we organised a golf day, race night and motown party at Sidcup golf club, as their chosen charity of the year. A big thank you for all their help, we raised over £4,000 at our events with them, which of course has made a huge difference for the charity!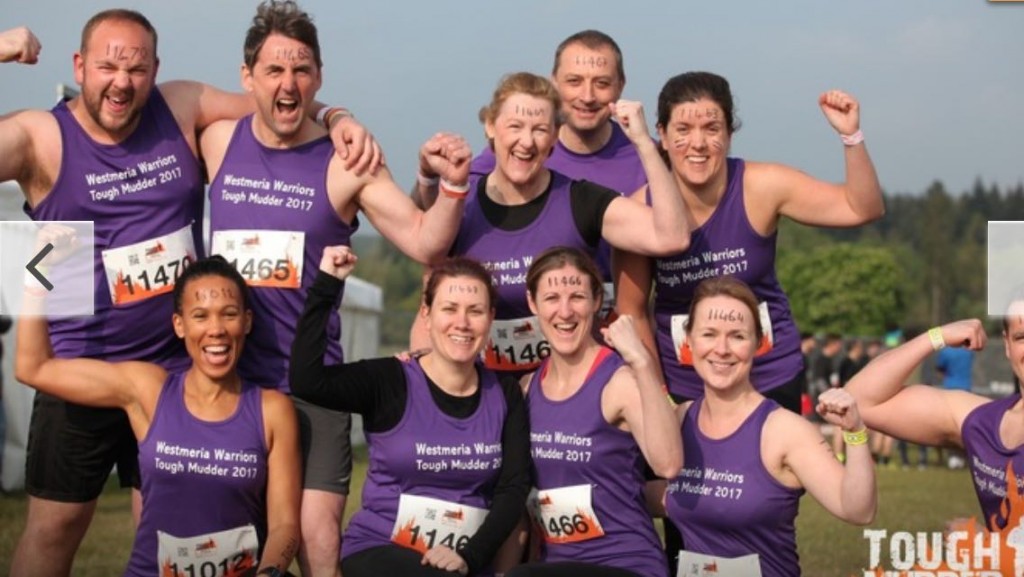 May 2017- Tough Mudder
They ran through blood, sweat and tears to raise over £3,800 for Westmeria Counselling.
We can't thank the tough mudder team enough for their hard work and training and for making a big difference to the charity- well done!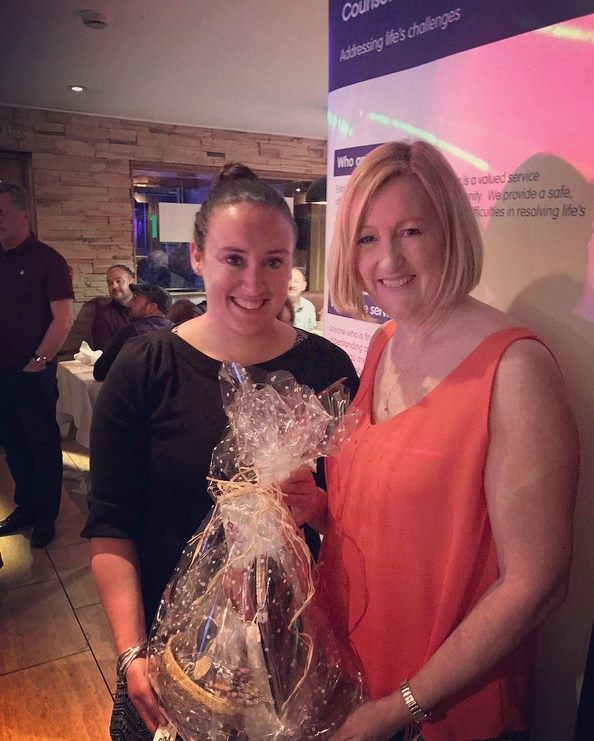 April 2017- Hisar Meze Night
To support our runners in the Tough Mudder this year, we hosted a night of food, drink and music at Hisar Meze Bar in Orpington.
Thank you to everybody who joined us and to Marteen and the fab team at Hisar. We managed to raise just over £1,000!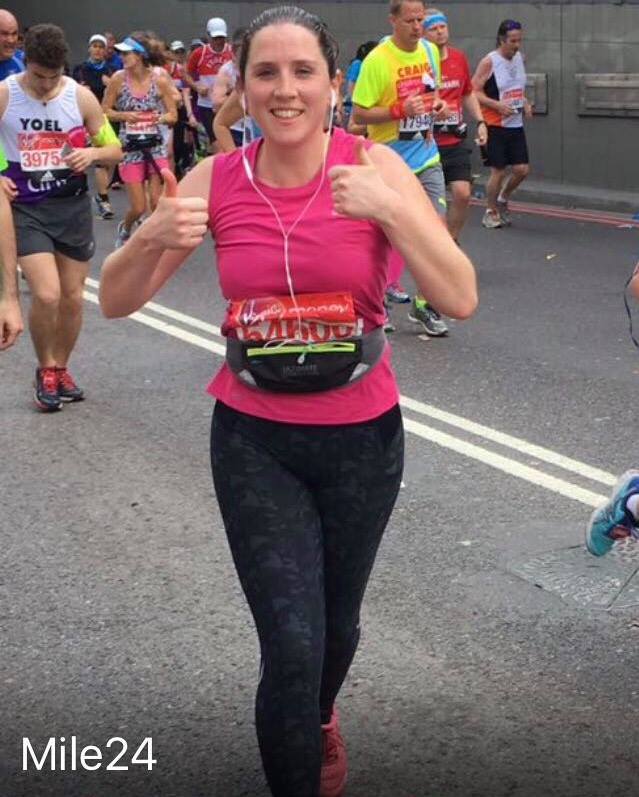 April 2017- Brighton Marathon and London Marathon
A big thank you to Spencer who ran the Brighton Marathon and to Niamh who ran the London Marathon. These events made a huge difference to our service and raised over £4,000!
Please get in touch with the team if you're looking to run an event for Westmeria Counselling Service.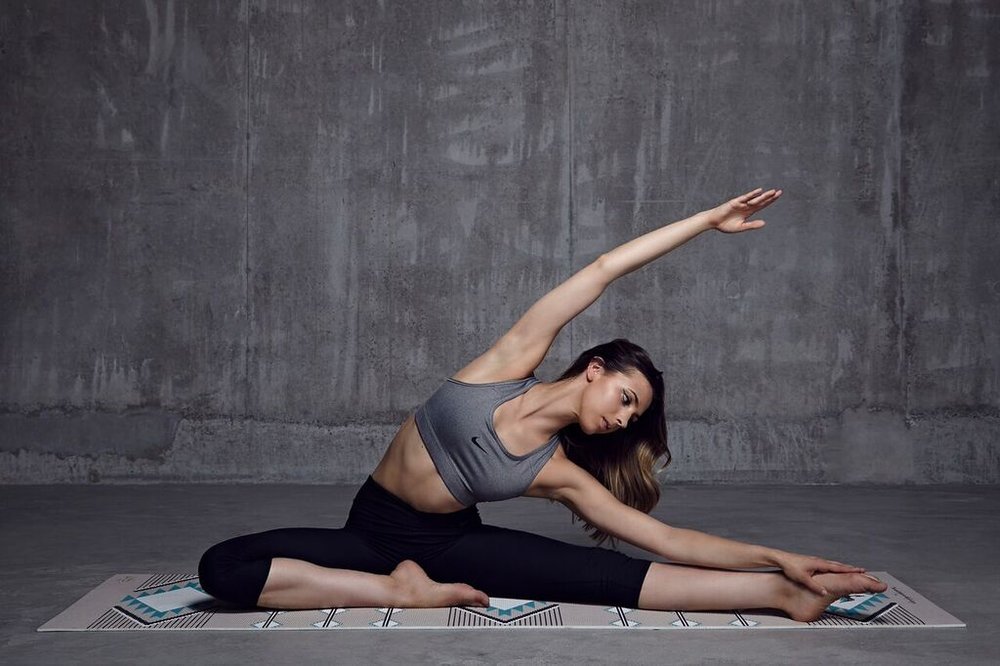 March 2017- Wellness Day
We started 2017 by hosting a relaxing morning of yoga, meditation and pilates and raised £650!
Big thank you to Lottie Murphy, Emily Spriggs, Scarlett Jeffrey and Sue Doughty for teaching and supporting the charity and to all the guests who joined us.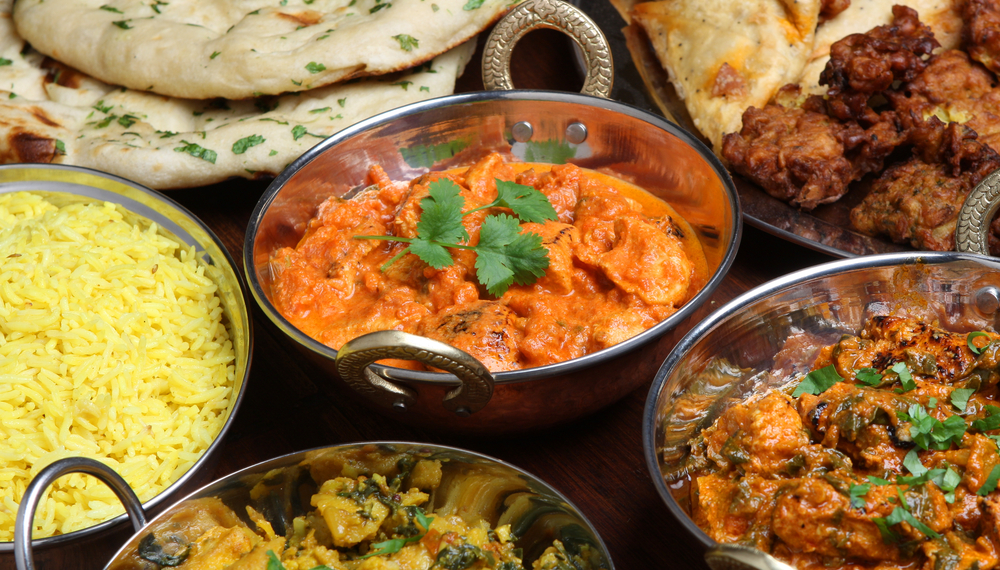 Nov 2016- Curry Night Marathon Fundraiser
We got together for a curry evening at The Royal Indian, Chislehurst.
Our curry night helped us to raise £1,092 – thank you for your support and a big thank you to The Royal for having us!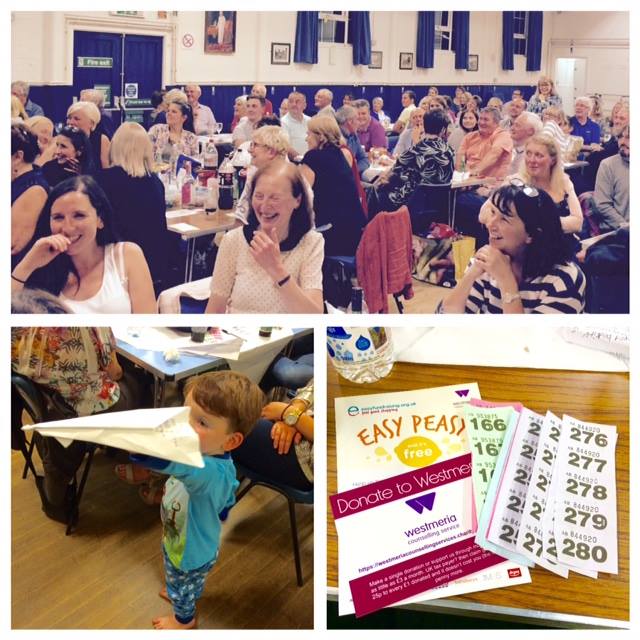 October 2016- Quiz Night in Hayes Village Hall
It was back by popular demand… Fish and chips, paper aeroplane races and trivia!
Thank you for everyone who joined us for our fun filled quiz night- we raised  fantastic £1,092!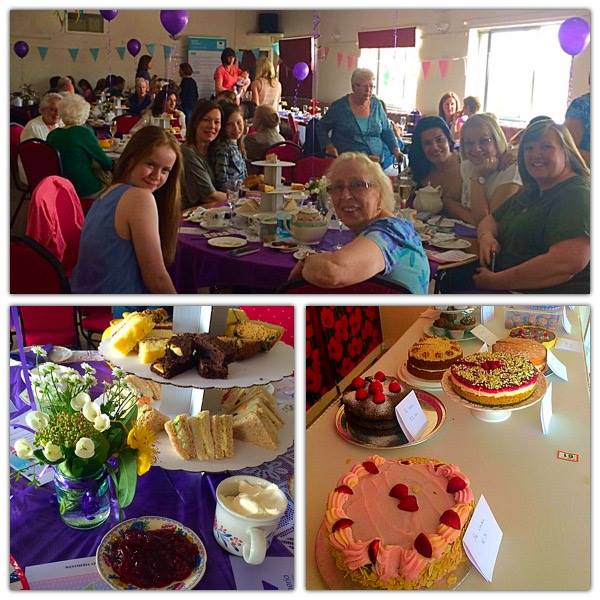 July 2016- Afternoon Tea in Petts Wood
We had a great time enjoying delicious homemade sandwiches, scones and cakes at our afternoon tea!
A big thank you to The Royal British Legion in Petts Wood for having us and to all of our guests- we raised £1,200!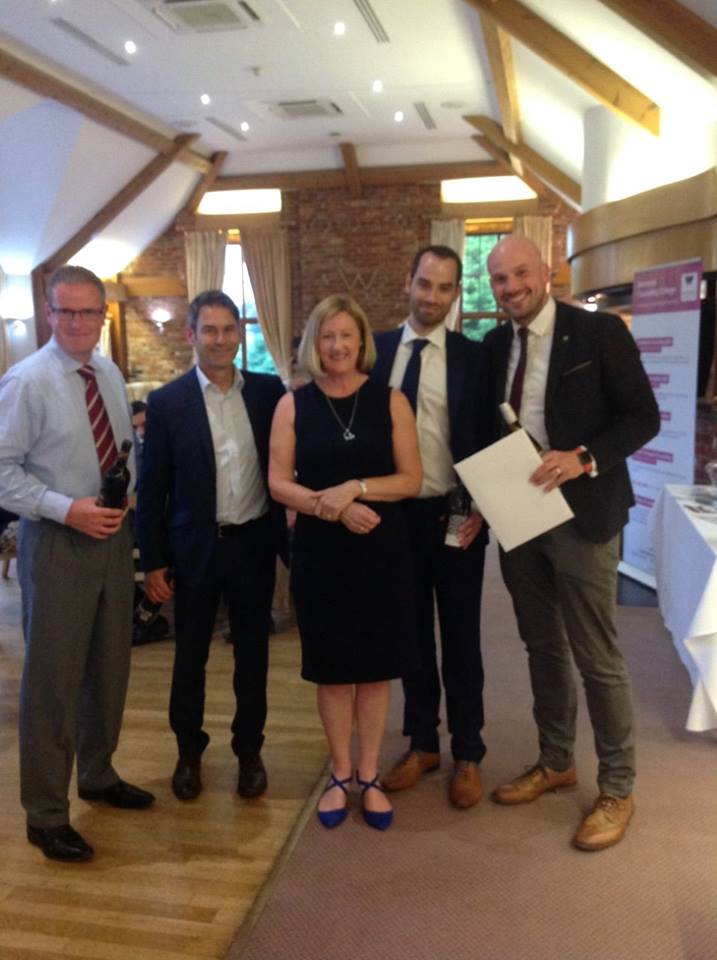 June 2016- Golf Day
Thank you to everybody who played at our golf day! We had a great time and managed to raise £2,137!
If anybody would like to join our next golf day or run your own one, please get in touch.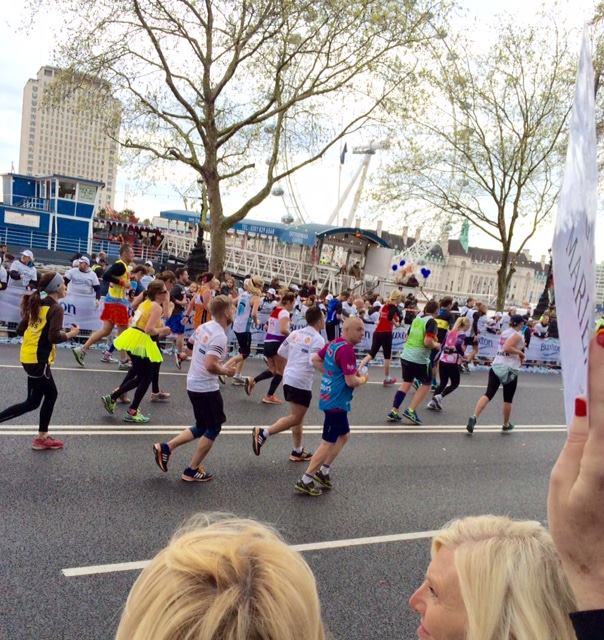 April 2016- London Marathon
Well done to Marie, one of our Westmeria Counsellors, who ran the London Marathon!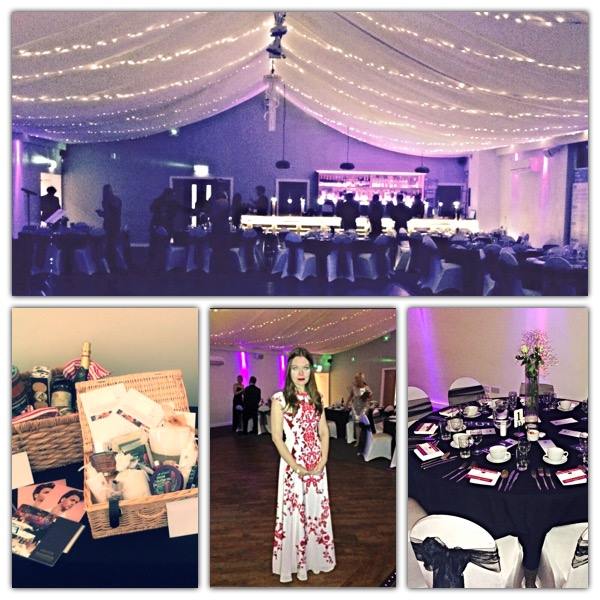 October 2015- Westmeria Counselling Charity Ball
Thank you to everybody who joined us at our Westmeria Ball. A big thank you to our special guest Juliette Burton for putting the work we do into perspective.
We managed to raise just over £7,000! A fantastic event and we look forward to welcoming you to another one in the future.