When you make the decision to take a counselling course it can feel like a big step. An exciting and potentially life changing step. So we know how important the decision is to train with a college you can trust and a course that's right for you. Not every course is the same and so it's essential you get the right feel from the college you choose.
Our tutors remember how difficult that decision can be. To make our courses so special we put together the best parts of our tutors and counsellors multiple years worth of knowledge. Our courses aren't just taught from a textbook, they're taught by passionate counsellors, which has enabled us to build the incredible courses we teach today.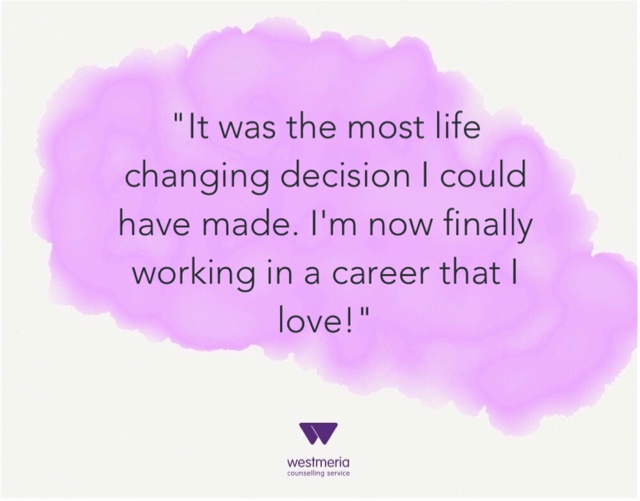 We're proud to be unique and your experience with us will be unique too. Here's why:
We keep our group sizes small- giving you the best opportunity to learn. You'd never find groups of 15+ on our courses.

We teach the things many colleges don't- CBT, creative therapy, knowledge of common mental health problems. We teach the same course info but with our unique additions, giving you essential skills that are often left out.

Lots of one-to-one tutor time. Your tutor will offer one-to-one tutorials plus they are available to speak with any time.

Our college is based inside our agency- that means your training is in the 

context of an agency, giving you more experience and knowledge.

We're passionate about what we teach, that's why we support you to become passionate counsellors instead of functional counsellors (we think there's a big difference!)
All of the profit our college makes goes straight back into our charity. That means your training actually directly helps clients to access counselling- it's a 2 way street and we're delighted to know we're helping both trainee counsellors and clients on their journey's.
To find out more information or to sign up to one of our courses please contact us by calling 020 8467 9693 or email training@westmeriacounselling.co.uk
We'd love to hear from you
We're always looking for people who are willing to share their story in relation to counselling and mental health or to volunteer for the charity, if you're interested please email scarlett@westmeriacounselling.co.uk