We all know that healthy eating is good for us, but looking after ourselves and staying healthy can be a challenge to say the least. The truth is though, food doesn't just effect us physically, it also has an effect on our mind and mood. January can feel like the month of pressure to eat healthy after the mince pies and Christmas puds of December. But however healthy I want to feel, it's still cold and dark and the very last thing I want is a salad.
To take the January 'health kick' pressure off, here's a recipe that's still got a warm and comforting feel, but full with vitamin rich vegetables to get you started for the new year.
Ingredients
half a butternut squash
ready rolled filo pastry (approx 6 sheets)
400g spinach
1 leek
3 eggs
200g ricotta cheese
100g asparagus
50g sun blushed tomatoes
20g pine nuts
1 teaspoon ground nutmeg
1 teaspoon of chilli flakes (optional)
salt and pepper for seasoning (option: add some dry sage for extra flavour)
butter/grease proof paper
olive oil
Pie tin
Method
Pre-heat oven to 190 degrees (or 180 degrees for a fan assisted oven). In a frying pan, cook the squash in olive oil for around 5-6mins (sprinkle on some chilli flakes for a little spice). Add the leeks and asparagus. Put to one side.
In the same pan, add the spinach and allow it to wilt for a few minutes (you may need to add some water).
In a bowl beat x3 eggs (leave a little aside to brush the pie later), the ricotta cheese and the wilted spinach. Add the pine nuts, sun bush tomatoes, nutmeg and seasoning.
Grease the baking tin with butter and begin to line it with filo pastry. I used 4 sheets to do this, but you can add more if you want to make it thicker. Pour in all of the mixture. Gently fold the excess pastry around the top, to tuck the mixture in. Use a few more sheets of pastry to cover the top of the pie, scrunch it as you place it on for effect.
Brush the top of the pie with egg and place in the oven for around an hour and a half, until the pie is golden.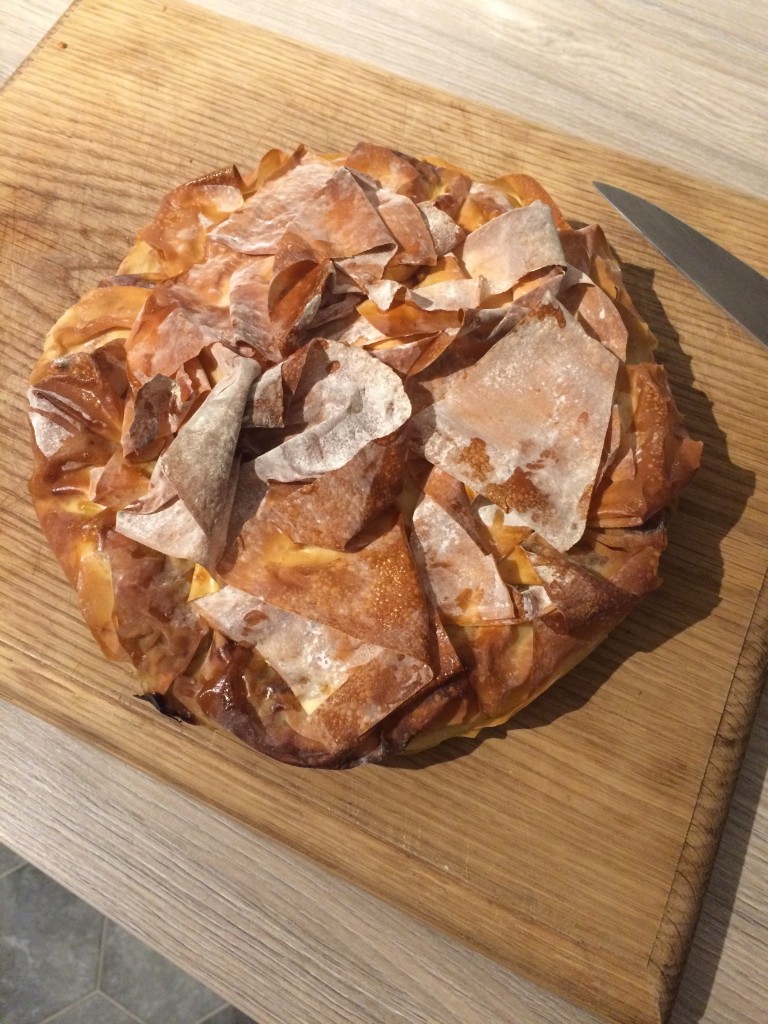 We'd love to hear from you
We're always looking for people who are willing to share their story in relation to counselling and mental health or to volunteer for the charity, if you're interested please email scarlett@westmeriacounselling.co.uk