On Sunday 4th October, we were incredibly lucky to have Matt running the Virgin London Virtual Marathon in aid of Westmeria. Like many charities, the London marathon is a huge event in our fundraising calendar, so in the wake of the pandemic, this year has been very different for us. The current climate has inevitably affected our ability to fundraise, and we've also been unable to hold events like our annual quiz night, coffee mornings or golf day. Therefore, we would like to say a huge thank you to Matt for taking on this challenge, and for all the generous sponsorships and donations he received. Accessing affordable counselling can be a life-line for people struggling with their mental health, and your donations help us continue our valuable work within the community.
Matt has written a few words about his experience of running the Virtual Marathon, which we would love to share with you:
Thanks to everyone who supported me with all the well wishes, kind words, encouragement and donations. I completed my first (and probably last!) London Marathon yesterday in 4 hours and 52 minutes.
This year saw the first ever 'virtual' London Marathon, and some 45,000 people around the world (and 25,000 in the UK) took advantage by signing up to take part, running it wherever they wanted — in local parks, on local streets, and in some cases in their own gardens.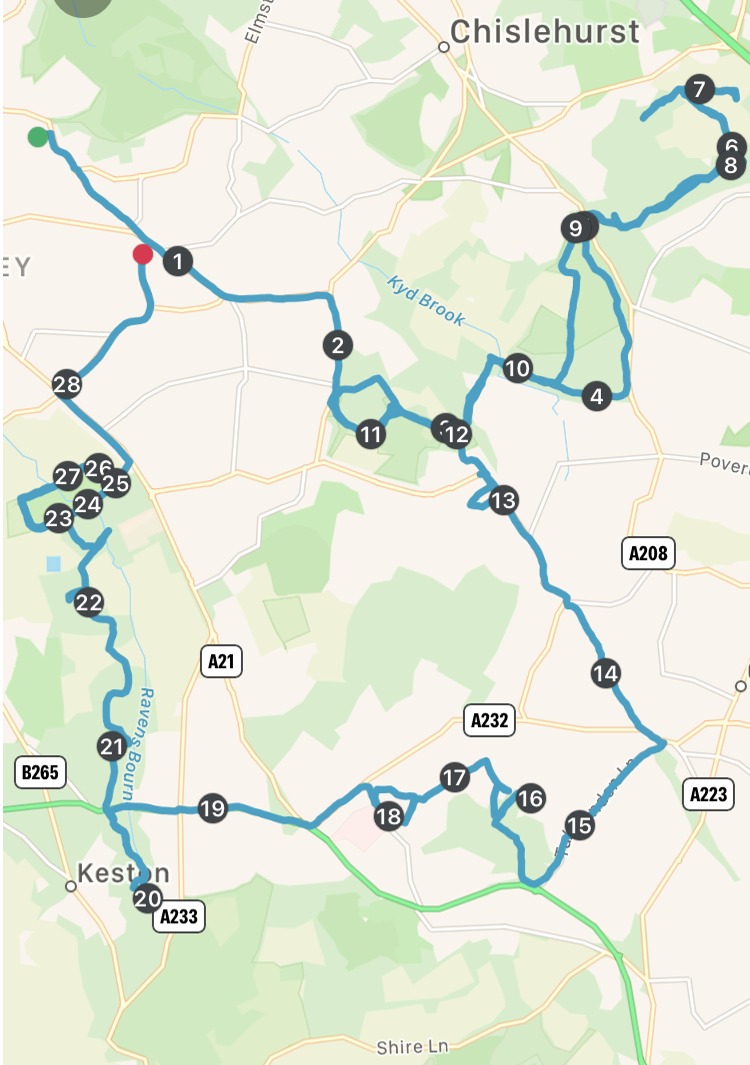 After weeks of sunshine, the weather in the days before the race had been wet and windy, and race day was one of the worst: constant rain, strong winds, and cold. My route involved a single, large lap around Bromley, on the London/Kent border. I'd planned a beautiful route through mainly forests, woodland, parks and meadows, and avoiding roads as much as possible. I realised after the first half hour that running off-road trails was perhaps not the best approach, when a week of heavy rain has left the ground muddy and slippery, and spent the next 4 hours with soaking wet feet. But even so, I really enjoyed the first 15 miles (25 kilometres). The scenery was lovely, the ground (although wet) was fairly firm, and I was feeling great.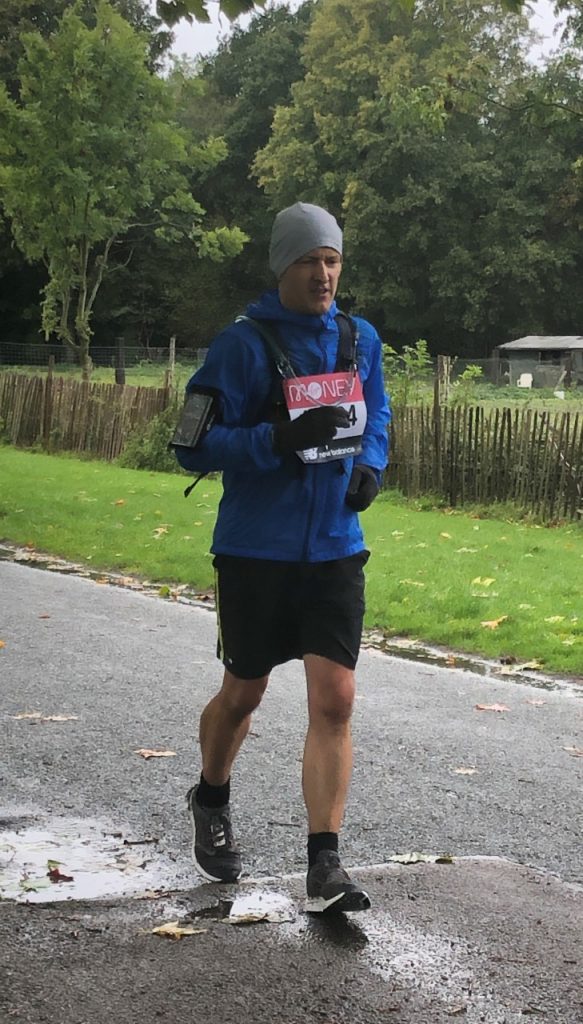 Then the cold and wet started to combine with tired muscles, and the next 6 miles weren't quite so much fun. But nothing prepared me for the final 5 miles (8 kilometres), which were a real struggle. By this stage I was starting to bargain with myself, and the only thing keeping me going was thinking of all the people who had supported me and the charity, and how disappointed they would be if I didn't complete the race. I completed the final 30 minutes running laps of a local park, where my children ran with me to keep me going.
Tired, aching, and shivering with cold and exhaustion, at least I had the satisfaction of knowing that I had completed a feat of endurance I never thought I could do (and never had any ambition to complete).
So thank you again for your support, and I can't wait for next year's London Marathon (which I will probably be watching from the comfort and warmth of my sofa, but you never know…)
Matt's current fundraising total stands at an amazing £2067.94. If you would like to donate please click here (insert link: https://uk.virginmoneygiving.com/fundraiser-display/showROFundraiserPage?userUrl=MattEllerton&pageUrl=1)