We believe mindfulness can have an incredibly positive impact on our mental health, which is why we're running a NEW mindfulness course here at Westmeria Counselling. Run by our counsellor Sheena, this 6 week course is perfect for beginners who would like to learn this wonderful practice.
Sheena Rose
I run a number of workshops and courses based on the benefits of mindfulness and meditation. My meditation and mindfulness courses focus on building client's emotional resilience, giving them the tools and knowledge to reduce the negative effects of stress and anxiety on their lives.
Many benefits of developing a regular practice includes the following:-
Emotional resilience
Better quality of sleep
Heightened creativity
Improved health and wellbeing
Less stressful reactions to everyday life experiences
Heightened appreciation of the senses
My Credentials:-
I have been meditating for over 20 years. I am an ex-teacher, and I am qualified to teach meditation and mindfulness to groups and individuals. I am a member of The British School of Meditation, and I have trained with Mary Neilson, who works as a trainer and consultant in schools.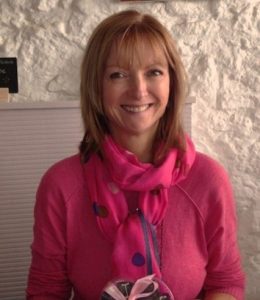 Beginners 6 week course, details – £150  
 Thursday 10am-11.30am
28th February – 4th April (6 weeks)
Location – Westmeria Counselling
Please contact Sheena on 07941 094949 to book
Or email: sheenarose2@aol.co.uk
Beginners 6 Week Course –
PlanWeek 1 – Introduction to Mindfulness. Counted Breath techniques to reduce anxiety. The Benefits of Mindfulness for improved health and well-being.
Week 2 – The Relaxation Response. Scientific Research behind the benefits of Mindfulness. Breathing techniques for highly anxious states and panic attacks. Full Body Scan Mindfulness practice. Mindfulness and visualisation.
Week 3 – Mindfulness and Sleep. Mindfulness practices to aid sleep. Finding a sleep routine – what works?
Week 4 – Emotional Resilience. Practising Mindfulness to improve Emotional Resilience. Reducing the intensity and duration of our responses.
Week 5 – Using The Senses. Mindfulness Practices using the senses. Using the Senses for Panic, Pain and Phobias. The Use of Mantras.
Week 6 – Practising Self-Care and Self- Compassion. Gratitude Mindfulness practice. Kindness and self- compassion. Loving Kindness meditations. The benefits of regular practice for mental and physical well-being.
During mindfulness, we are opening ourselves to whatever feelings arise; good, bad and neutral. By becoming aware, we can bring clarity and improved direction to many choices in our lives.